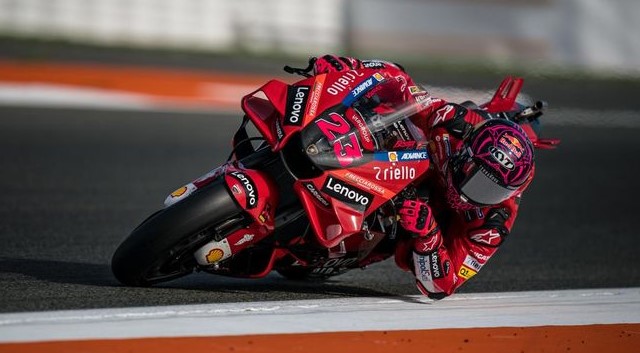 The organizers of the MotoGP Prestigious Race Event will ban the use of holeshot devices on MotoGP motorbikes. This effort was made as a form of effort to reduce MotoGP's dependence on increasingly sophisticated electronic devices. This device has a ride height adjuster technical language. However, this decision by MotoGP reaped pros and cons, because if the Holeshot Device is prohibited for use in MotoGP, many people think that why are we competing to be the best if new and interesting findings or ideas cannot be used on the circuit.
As adapted from Motosan, Chief Technology Officer (CTO) MotoGP, Corrado Cecchinelli, said that holeshot devices will be prohibited in the 2023 season. The part that is prohibited is the front holeshot.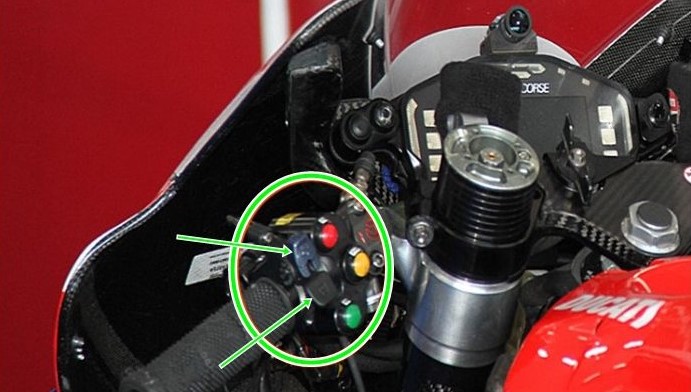 Holeshot device Invented By Ducati Engineers
For those who don't know, the holeshot is an electronic device invented by Ducati engineers in MotoGP. This holeshot device is very useful for motorbikes that want to get maximum acceleration without having to be afraid of the front wheel lifting, aka wheelie.
The holeshot device allows the motor height to be electronically adjusted while the motor is running. To this day, the holeshot can be used both front and rear, and the effect of this device is great to grip when the bike comes out of corners.
Now, starting from the 2023 season, this device cannot be used during races on the front of the motorbike. In later seasons, this ban will also cover the holeshot in the back.
"We proposed (banning) only the front because no one uses such a system during the race, so we thought it was the right time for precautions. As for the rear, it is already commonplace, so banning will be a big problem for everyone. said Cecchinelli.
The holeshot device on the back is already widely used on MotoGP motorbikes. This device has also been used in Yamaha and Aprilia motorcycles. But the front holeshot, it's only Ducati trying to develop it. But before the device was patented by Ducati, in 2022 five manufacturers opposed it.
Valentino Rossi or VR46
Finally, the decision to ban the device was made after a meeting of the manufacturer's association (Motor Sport Manufacturers Association / MSMA). This ban certainly makes Ducati bite its fingers.
"There was a big discussion (about it within the MSMA), so we were ready to withdraw the proposal. But most of the manufacturers still supported the ban and they kept pushing for it, so in the end it was approved," added Cecchinelli.
As a manufacturer that has been around for a long time and contributed a lot to the world, Ducati is one of the manufacturers that is always innovating and bringing up new and interesting ideas that make MotoGP even more interesting, and even a legend Valentino Rossi or VR46 has been a rider from Ducati.