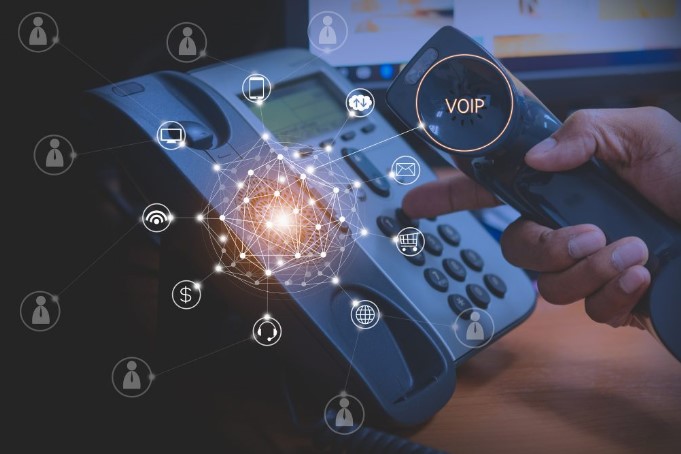 VoIP services have become popular for businesses to improve communication and productivity. There are many different options available, including software and hardware-based solutions. The mobile VoIP market is growing rapidly. It can be attributed to the demand for smartphones with upgraded features, such as augmented reality and flexible screens.
Trends
The global mobile VoIP market is experiencing rapid growth. Its popularity is due to its ability to provide a productive communication channel for businesses and individuals. Its benefits include reducing the cost of business communications and the flexibility to use it from any location with an Internet connection. It is also known as Internet telephony and broadband telephony. Unified communications (UC) systems' rising popularity is one of the factors boosting mobile VoIP usage. These platforms include voice, video conferencing, instant messaging and more. They help businesses improve customer service and increase productivity.
In addition, the COVID-19 pandemic has increased demand for mobile VoIP services by allowing people to work from home. It has fueled the need for a flexible communication solution that offers low rates and unlimited calls. Moreover, VoIP on android phones can be used on any smartphone with an internet connection. It makes it a convenient option for people who travel frequently.
Costs
The costs associated with the mobile VoIP market can deter businesses, as they need to invest in new hardware and software. However, emerging 5G networks are expected to reduce these costs. This technology enables mobile users to call and send data using their phones. In addition, the cost of data will also be reduced by increasing network capacity and speed. High Internet connectivity and smart device penetration drive the global mobile VOIP market. It is driving the demand for VoIP services among small and medium-sized businesses.
Benefits
The rising popularity of innovative and user-friendly programs like WhatsApp, Viber, and Telegram has driven up mobile VoIP market growth. These apps offer users free messaging, video calling, and file sharing and have high security. Another benefit of the mobile VoIP market is its ability to reduce costs. Many users are looking for ways to cut their phone bills, and a mobile VoIP system can help them do just that. Using a mobile VoIP service, you can make and receive calls over your internet connection, saving you money on long-distance fees. The global mobile VOIP market is expanding quickly, and its growth is expected to continue. The underlying technology has evolved, and mobile devices are becoming increasingly powerful. Furthermore, regulatory bodies are encouraging the adoption of mobile VOIP by promoting fair competition and reducing barriers to entry. In addition, many enterprises are deploying mobile VoIP solutions for remote communication and collaboration.
Applications
The global mobile VoIP market is segmented by operating system, application, model, and region. The growing demand for smartphones and 5G technology is causing the industry to grow. It is also influenced by the COVID-19 pandemic, which has caused businesses to increase remote working arrangements. As new technologies like 5G enable the usage of the internet for voice and video communications, the mobile VOIP industry is predicted to expand even more. It will allow more people to work remotely, which is good news for business owners.